Had a Fender Bender? Need Body Work? 
Circle BMW's Body Shop Estimator Will Champion Your Claim Process From Start to Finish
Unexpected accidents happen to our vehicles, some are minor while others are more involved. Regardless of the scope of the damage, getting your car repaired quickly and back on the road is our top priority.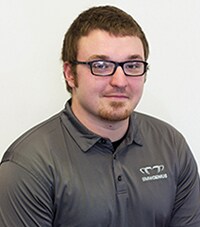 Circle BMW has a full time Body Shop Estimator,
    Tom Albut, on staff to help you navigate the repair     process from start to finish. Tom is a true BMW     enthusiast and is the current owner of three vintage     BMWs. Currently, he is in the process of rebuilding     his historic BMW 318ti. Tom's passion for the     Ultimate Driving Machine® and in-depth knowledge of     BMW mechanics and technology enables him to     accurately assist Circle BMW customers and               marshal them through the repair process. 
If you prefer to speak with Tom about your vehicle, he can be reached at (732) 440-1241 or thomas.albut@circlebmw.com.