Circle BMW April Event Round Up
Circle BMW staffers will be present at the following community events in April. We hope yo see you at one of these fun-filled events!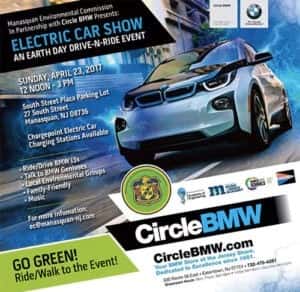 Manasquan Electric Car Show
When:
 4/23/2017 12:00 P.M. – 3:00 P.M.
Where:
 South Street Plaza
Hosted by the Manasquan Environmental Commission, in celebration of Earth Day and the environment, this event will focus on electric vehicles.
Circle BMW staff will be at the event offering test drives of the BMW i3 and answer any questions about BMW's line of electric vehicles
Come visit Circle BMW, ChargePoint and the following local groups:

Manasquan High School Academy of Engineering will be there showcasing their STEM programs
Manasquan Music and Dance Academy will provide music
PowerSave Schools- an alliance to save energy program
Save Barnegat Bay
For more information please, please visit www.manasquan-nj.com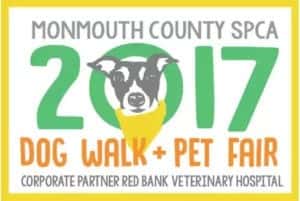 ASPCA Dog Walk 
When: 4/29/2017 10:00 P.M. – 3:00 P.M.
Where: Brookdale Community College – Lincroft, NJ
Circle BMW is a sponsor of this year's Monmouth County SPCA Dog Walk + Pet Fair. For 23 years, thousands of people have attended the MCSPCA Dog Walk + Pet Fair to enjoy time with their pets, fellow animal lovers and most importantly, to show support for MCSPCA's mission. Proceeds from this event will directly support their programs that save many helpless animals.
Circle BMW will have a table at the event, a car on display and someone there to answer any BMW related questions you may have
Live music, local vendors, food trucks, live canine demonstrations and a lot more!
Register your dog or donate today by clicking here.

Brewing Awareness for Autism 
When: 4/29/2017 7:00 P.M. – 10:00 P.M.
Where: Beach Haus Brewery (801 Main St., Belmar, NJ)
Circle BMW is a sponsor of, "Brewing Awareness for Autism" event, which is in its second year. The Autism MVP Foundation, which is a non-profit based in Little Silver, is making a big impact for children on the spectrum in New Jersey. Together with Monmouth University, they have launched a "train the trainer" program, where leaders in the University's School of Education work with teachers in local school districts to better help children on the autism spectrum.
Radio DJ Matt Ryan from 94.3 The Point will be the guest emcee
There will be a silent auction, featuring photographs taken by students
To purchase tickets or to learn more about Autism MVP Foundation, click here.