Circle BMW is 2021 Haskell Stakes Sponsor

The highlight of the summer racing season at Monmouth Park in Oceanport, N.J., is the prestigious Haskell Stakes. With a purse of one million dollars, this race falls in between the U.S. Triple Crown series and the Breeders' Cup.  The 2021 Haskell will take place on Saturday, July 17th. Park gates open at 10:00 a.m.; the first race is at 12:00 p.m.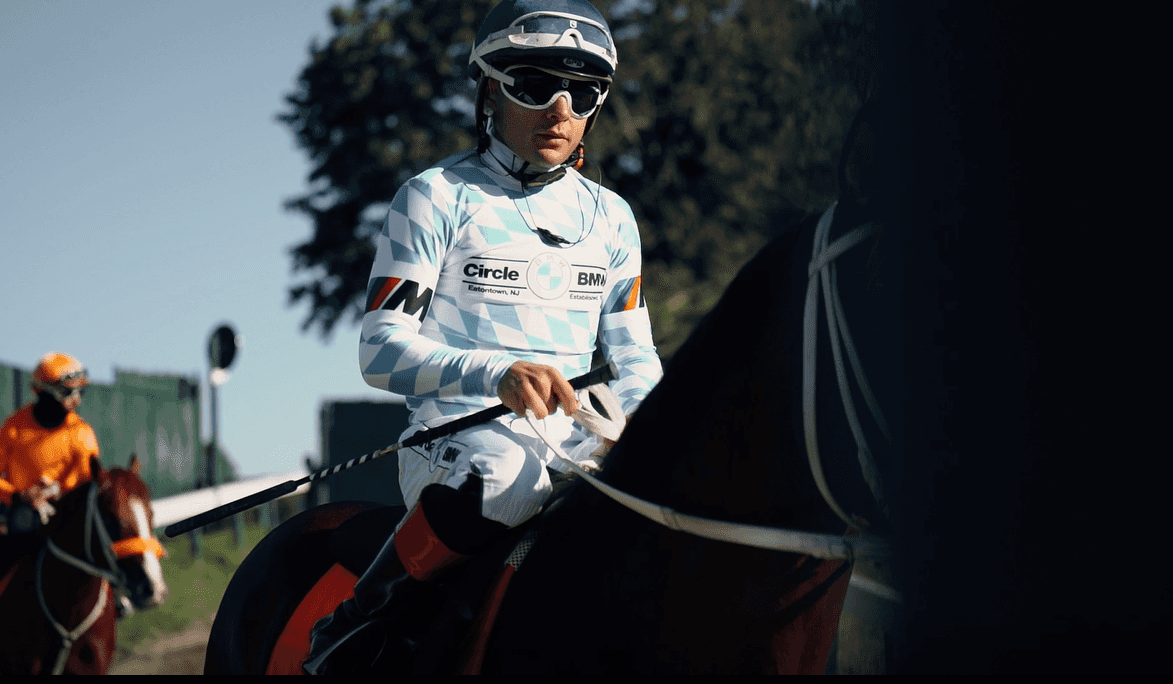 Circle BMW, a sponsor of the 2021 Haskell, will debut a 30-second spot featuring Professional Jockey and Circle BMW Brand Ambassador, Nik Juarez, and Circle BMW VicePresident & General Counsel, Thomas DeFelice, III. Haskell attendees will be among the first to see the thrilling trailer!
Circle BMW will showcase three gorgeous BMW models at the Haskell: an M8, X7, and M760.  Look for the Circle BMW display inside the main Grandstand Entrance.  Race attendees can receive $1,000 toward the purchase of a new BMW at Circle BMW and BMW-branded giveaways.
Since 2019, Nik has served as the Brand Ambassador for Circle BMW. Nik has owned several BMWs and currently drives a BMW X6. He is as passionate about the BMW brand as he is riding thoroughbred horses.  A Multiple Graded Stakes Winning Jockey, Nik has only begun to hit his stride. Currently, his career stats include 855 wins and $28.6 million in earnings. While he races at tracks from New York to Florida, Nik considers Monmouth Park his home base.
The Circle BMW / Nik Juarez partnership has spanned a short three years but, in that time, Nik has become a part of the Circle BMW family. Nik is often seen chatting with employees and customers at the dealership and is gaining notoriety locally as a spokesperson for Circle BMW. The giant digital billboard located on Route 35 in Eatontown (near the intersection of Rt. 36) is currently running an advertisement for Circle BMW that features a large-scale picture of Nik pointing toward Circle BMW with the tag line, "Join the Winners Circle."
Often wearing Circle BMW apparel, Nik is out in the local community enthusiastically representing Circle BMW.  When Nik is not riding horses, he is spending time with his family, walking his two dogs, riding his bicycle, or training for the upcoming New Jersey Marathon.