Start This Spring Off Healthy and Active!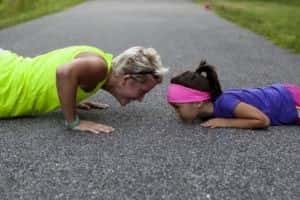 The spring season is approaching which means there will be fresh flowers, birds chirping, and warm weather. Spring also brings new beginnings! The beautiful weather and scenery should inspire you to want to get outside and be active. It's the perfect time to begin new and healthy habits as well. Here in Eatontown there are many ways you can start living a healthy lifestyle and become active this spring.
Eatontown Recreation and Community Services is here to help improve the health and wellness of its fellow residents. It offers many different recreational opportunities for residents of all ages and abilities. Eatontown Recreation's goals include promoting and developing lifelong health, wellness, and recreational interests which they do by organizing programs and events. This spring 2017 there will be a Girl's Traveling Softball Team and co-ed Soccer Clinic for the youth. These are just a few of the many sports opportunities offered for young boys and girls throughout the year. Adults, don't think you are forgotten! The community center has a variety of fitness classes available for adults to partake in such as yoga, Zumba, and tai chi. You don't have to have experience in order to join these classes. All are welcome! For more information on when these classes take place and how to join go to http://eatontownnj.com/recreation/adult-calendar.
The Eatontown Recreation Department also hosts an annual 5k Labor Day Race and Circle BMW has been a proud sponsor of the event for many years.
Whether you plan on joining a recreational sport, fitness class, or decide to take daily walks, it is important to implement exercise into your daily routine. Exercise has been proven to reduce stress, improve mental health and mood, contribute to weight loss, and so much more. Talk to your doctor about finding ways that will best benefit you and your lifestyle. Try to find ways to incorporate family members and friends to make it easier to get into the habit of doing it. As long as you are doing your best to live a healthy and active life you are on the right track!