Top Ranked Jockey Nik Juarez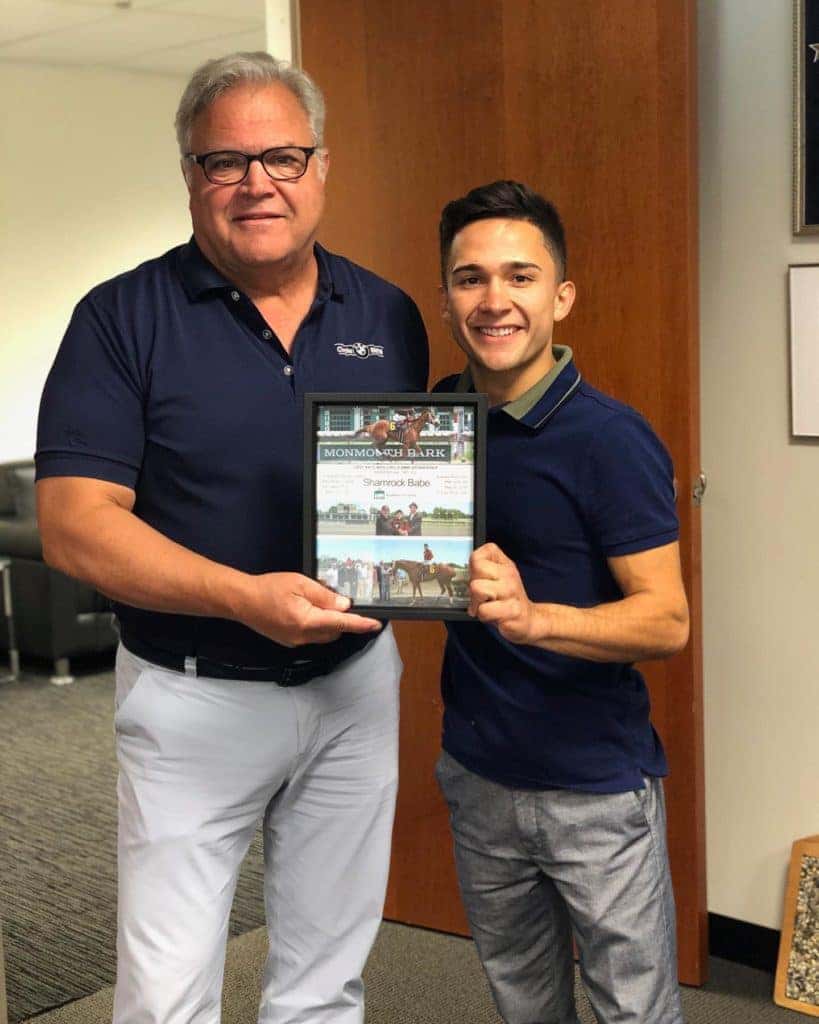 Circle BMW is delighted to announce a partnership with top-ranked jockey Nik Juarez, a thoroughbred horseman at Monmouth Park. Juarez, a third generation jockey, is currently ranked number one at Monmouth Park and number 35 in the U.S. according to Equibase.
"Already a BMW owner and brand enthusiast, it was a natural fit to partner with Nik as the Circle BMW Brand Ambassador," explained Circle BMW President Tom DeFelice. Juarez's jockey apparel will feature the Circle BMW logo and he will make appearances at company events. Promoting the BMW brand will be easy for Juarez as he drives a 2017 BMW X6 and 2018 BMW 330i. In fact, Juarez is often heard saying, "ShakeMUp," which refers to his riding record and passion for the BMW M product.
DeFelice, added, "We were so impressed by Nik's career accomplishments and his engaging, enthusiastic personality, we unanimously agreed to bring him on board as our first celebrity Circle BMW brand ambassador."
Juarez races every weekend at Monmouth Park through the season which ends on October 27, 2019. To obtain information about Monmouth Park, visit:  https://www.monmouthpark.com/
Follow Nik on Instagram: https://www.instagram.com/nikjuarez/
Follow Nik on Twitter: https://twitter.com/NikJuarez
#ShakeMUp